House of Fury
Published Sunday, March 27, 2005 by The Movie Club |
E-mail this post


---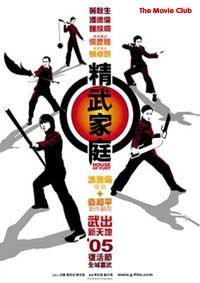 Yu Xiao Bao (Anthony Wong) is a sinseh who loves bragging about his heroic pass as an agent. Reminds me of my own dad who is a sinseh too. Children Ah Hao (Stephen Fung) and Fang Fang (Charlene of Twins) think it is bullshit. Ricco (Michael Wong), a wheel child bound ex-millitant swears revenge on an ex-agent Dai Zi Long. Only Xiao Bao knows his whereabouts which puts his whole family in grave danger.
2 thumbs up for this 2nd directorial effort by Stephen Fung. I am very envious. He is young, talented, has baby smooth skin and hair, and a gorgeous girlfriend. (I am digressing.) Talking about direction, I loved the camera angles, pans and transitions.
Having Twins in a martial arts flick is really eye-catching and yummy. (Think chocolate ice cream) My mei-mei commented Daniel Wu could have fought more, which I realized latter he had an injury.
A lot of HK films are on kungfu though. Hope this will not be the trend, it will be a pity though. I think HK cinema can offer more.
I liked it! Quite entertaining and you can leave your brains out at the same time. Just too bad the story line is predictable. Having Michael Wong act as an angmoh too? Hmm.... His son is amusing though.
House of Fury: Eye candies, kungfu, and humour can't go wrong.
BanBan gives 3.25*