Samara
Published Wednesday, April 06, 2005 by The Movie Club |
E-mail this post


---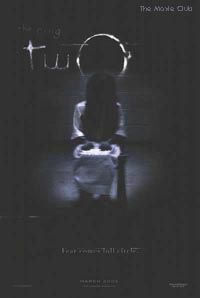 *Ring Ring* Watch the video tape, pick up the phone, and the victim will die after 7 days. Hideo Nakata's Ring in 1998 started a whole chain of horror movies. Can the Hollywood version match up?
A continuation of Ring 1: Rachael (Naomi Watts) brings her son Aiden (David Dorfman) to a small town, thinking they will be safe from Samara. A teenager was found dead in front of his TV. As Samara attempts to find her way back through Aiden, he falls very sick.
*Surprise. Surprise* The surprise is… there is no surprise, other than the fact that the story continues without the videotape and phonecall. (The Ring with no ring.) Did somebody mix this story up with Dark Waters?
While Naomi Watts is as usual, it was the child actor who stole the show. It was a griping drama, complete with fantastic sound effects. I was waiting for something to happen, nothing did. . For the first time I watch a horror movie, nobody screams and nobody laughs (like Ju-on).
Samara- Samara falls into a bottomless well. The original is always best.